Tracklist:

Albatross - Wither
Albatross - Uncle Sunny At The Tavern
Albatross - Kissing Flies
Albatross - From Ashes Comes Life
Vestal Claret - Black Priest
This split CD on Roadcrew Records includes four tracks by Albatross from Mumbai in India under the title The Kissing Flies and a single track by Vestal Claret from the USA, Black Priest.
Starting with Albatross, these guys must be just a little bit insane. I reviewed a band earlier this year who seemed determined to cram as many vocal styles into an album (Fear of Domination) – Albatross appear to have a similar goal and give FoD a run for their money. This time I might just count…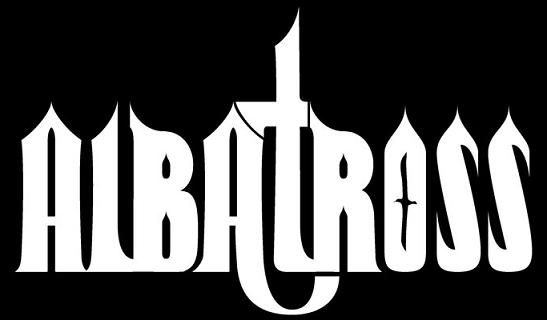 Anyway, it's not all about the vocals, there's plenty going on here. Comparisons aren't easy, Cathedral is probably as good a reference point as any as Albatross' sound is strange, varied, with an occasional hint of doom, without quite reaching the levels of doominess or greatness of Lee Dorrian's mob.
As for the title of Albatross section of this split CD – The Kissing Flies? Erm…? I'm not sure what "kissing flies" are, but they don't look particularly friendly from the deeply unpleasant picture on the cover, which is like something from a 1970s Hammer Horror film poster.
The first track is an intro. I won't call it an instrumental because … well, there are no instruments. There's some evil witch-like laughing, some vocals that are somewhere between spoken and singing, then some wailing. But no music. Not a good start; it might be original, but it's also grating and pretty pointless.
Thankfully, things take a drastic turn for the better with the intriguingly-titled "Uncle Sunny At The Tavern". After a short, upbeat, toe-tapping start, there are fairly 'normal' sounding verses, followed by a chorus that is very odd, while strangely catchy and a lot of fun. It's accompanied by some horror film-type notes and backing vocals that are very close to King Diamond's wonderful screams, although not quite reaching King's level of ear-splitting-ness. Surprisingly, these elements hang together really well. The song also has occasional black metal-ish rasps and some nice lead guitar work – the band certainly like to pack plenty into their music! I'd love to know what the main line in the chorus is, it sounds like "where comes where us dying" … eh? … or is it… "welcomes where is dying" … um … "Malcolm's parents dying"? It certainly isn't "Uncle Sunny At The Tavern" and it's a shame that I couldn't sing along as the words were completely undecipherable. My fellow train passengers may count themselves lucky, though.
The title track starts with spoken-voice chanting. The lead singing is clean and ever-so-slightly mournful, but there's also death metal growling (two different growls, no less) and a bizarre, high-pitched screech  like some kind of demented goblin. The latter is so bad it's almost funny. Overall it's another pretty decent track with a couple of very good guitar solos, but at 10 minutes it's far too long. And the goblin, although amusing, does ruin the impact of the song for me. The lyrics are far more intelligible this time; "Here come the kissing flies, come to suck blood from my eyes". Nice.
"From Ashes Comes Life" has some clean singing with spoken word backing and then … the goblin's back. There is some good music even when the goblin is in full flight, but I can't get past the silliness of the voice. The song is bleaker than the other songs, having slight doom leanings, but with a faster section towards the end where death metal growls trade off with that goblin – it's funny, it isn't bad, but it isn't great.
Before we finish with Albatross, please indulge me for a second with a round-up of those vocal styles. I count: clean powerful singing / clean higher-pitched wailing / King Diamond-type scream / black metal rasps / spoken chanting / deeper spoken / death metal growls / death metal growls type 2 / goblin screeching … and I've probably missed a few. See? I told you these guys were insane!
Vestal Claret take us a lot further towards the doom end of the heavy metal spectrum. The vocals are clean and a vague, perhaps lazy comparison might be a more drawn out version of Candlemass. This is fine if you're into really long, quite doomy heavy metal, but I was bored after five minutes of this 17-minute epic. Sticking with it does bear some reward, as the song speeds up after that point and becomes slightly more interesting. There are good lead guitars, especially the long solo section around the 12-minute mark. There is probably a good six, seven or even eight-minute song here, but 17 just seems excessive. There is even a slow, two-minute long instrumental to close out the track, which again feels like too much.
I have to hold my hands up and admit that Vestal Claret really aren't for me. The music isn't bad, I probably just don't have the patience for this sort of thing. Devoted (and patient) classic doom fans may appreciate Black Priest far more than me. Albatross, on the other hand, are a lot of fun. The music doesn't always hit the spot, but when it does they come up with a belter of a tune in "Uncle Sunny at the Tavern" and the title track is pretty worthy too. I would definitely check out Albatross again and can recommend them to anyone who likes the sound of their brand of madness.