Arcane - Known/Learned - (9/10)
Published on January 17, 2015
Tracklist:

Promise [Part 2]
Unturning
Instinct
Womb (In Memoriam)
Selfsame
Holding Atropos
Keeping Stone: Sound on Fire
Learned
Hunter, Heart & Home
Little Burden
Impatience and Slow Poison
Known
Nightingale's Weave
Eyes for the Change
Keeping Stone: Water Awake
Promise (Part One)
Genre:
Progressive Rock / Metal
Label:
Sensory
Playing Time:
121:57
Country:
Australia
Year:
2015
Website:
Visit page
School is in session. 
In the curious case of Brisbane, Queensland's Arcane, the meaning of their name couldn't be further from the truth. Rather, the sounds that emit from Known/Learned, the progressive rock/metal quintet's third full-length release, are most certainly of an inviting and accessible sort, pressing upon its listeners with a huge and richly layered recording that finds itself continuing the delightful surfacing of an Australian metal scene that's as rife with melodic brilliance as it is with deathcore breakdowns.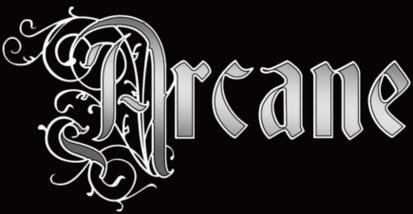 Formed in 2004, Arcane are, perhaps most importantly, an ambitious lot, and Known/Learned, at approximately two hours in length, is no standard listening experience; requesting its audience to endure a running time that is much more in line with a cinematic outing. Thankfully, the grandeur and fluttering emotions that drive this album are powerful enough to keep spirits, and attention spans, high.
Despite their entirely accessible progressive rock/metal style, Arcane stay true to their name on the lyrical front, with songs that wax poetic and esoteric and front-man Jim Grey­—also the lead vocalist for the wonderful Caligula's Horse—turning out a remarkable vocal performance, which is assuredly the main reason behind Arcane's most definite momentum and most definitely mounting fan-base. So utterly good is Grey throughout the full two hours of Known/Learned that it truly begs the question: will there be a more nuanced, a more powerful vocal exhibition in rock or metal in 2015? Let's hope so, but if not, let us rejoice in having a full year to enjoy every high, low, and in-between this man so readily gives us.
Known/Learned as a complete work of art, however, is not unflawed, but its miscues are hardly worth crying over. The album is a whopper, and with it avenues for mistakes have a tendency to reveal themselves—namely overcooking, where great ideas are stretched to good ones, and then, sometimes, to the humdrum. Of the 16 tracks on Known/Learned, 11 are over seven minutes, and one, the disc-one closing "Learned," an astounding prog-barrage of Dream Theater, Threshold, and Karnivool, eclipses the 23-minute mark. But so good are the band, and so convincing are the hooks, especially on absolute winners like "Selfsame," "Keeping Stone – Sound on Fire," and "Little Burden," that time, as it often does, flies right on by.  
Of particular note is the band's genre which is admittedly much closer to rock than it is to its heavier cousin. For as much loudness as is presented on Known/Learned, even more is dialed back, with the album's second disc being about as far removed from metal as one can get. Fraught with lullabies and beautifully composed ballads, like "Nightingale's Weave" and "Keeping Stone – Water Awake," Arcane's latest should appeal greatly to fans of bands like A Perfect Circle, Rishloo, Dredg, and even the lighter shades of Opeth.
Not nearly as abstruse as their name would otherwise suggest, Arcane, and their gorgeously layered third offering, Known/Learned, is a sweeping ode to the dawns of rock and the dusks of metal, to the tender and often vulnerable places we all may seek from time to time. Get educated and lend some spare time to the teachings of Australia's Arcane.