Johnny Touch - Inner City Wolves - (6.5/10)
Published on August 24, 2014
Tracklist:

It's Alright
The Metal Embrace
Lady Stutter
Radiation Axeposure
Dishonourable Discharge
End Of Daze
Bitch Of A Son
Black Company
Australia's Johnny Touch formed in 2008 and following a demo and two split releases, Inner City Wolves is their first full album. They play classic '80s heavy metal, similar to bands like Armored Saint, Heir Apparent and their ilk.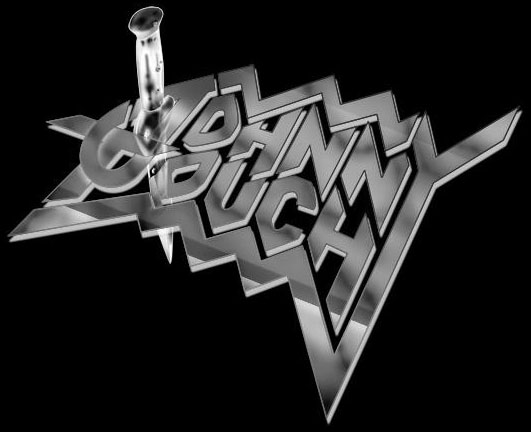 Vocalist Pahl Hodgson has quite a range, from slightly gravelly drawl to more powerful singing to high pitched wails similar to the high notes of Fates Warning's Ray Alder.
The first two songs are both good examples of what Johnny Touch can do, wearing their influences on their sleeves and recalling bands like Lizzy Borden and Cloven Hoof. Both these songs boast great guitar solos and choruses that are quite good.
The bad news is that these are the best songs on the album and it goes downhill from here. None of the other songs reach the standard of the openers although there are some good moments. The guitar solos throughout are great and by far the highlight of the album. "Dishonourable Discharge" has a really nice chorus, but like a number of other tracks, the song as a whole doesn't flow as well as it might and some of the riffs feel awkward.
The most fun might be had by playing 'spot the influence' and the bands mentioned above crop up frequently. "End of Daze" starts very melodically, hinting towards one of those killer Metal Church songs that goes light to heavy, but the song never reaches heaviness, or indeed greatness, of Metal Church, despite some Iron Maiden-esque "whoa"-ing along the way. "Radiation Axeposure," a pretty poor attempt at a clever title, is an instrumental that sounds a bit like the long intro section to the McAuley Schenker Group classic "Save Yourself". The differences are that it is vastly inferior and doesn't lead in to a fantastic melodic metal song. In fact, it's rather tedious.
One band not mentioned in the band's press, but evoked in a number of the tracks here is late '80s era Fates Warning and not just in the vocal department. There are elements of that band's sound in a few of the tracks here, none more so than closer "Black Company," which is a dead ringer for Fates Warning and early Queensrÿche. Some of the guitar riffs could have come direct from the sessions of the classic Perfect Symmetry. The song includes the wonderful lyric, "Welcome my dear, you're the star attraction of this show" delivered in a creepy, sinister vocal reminiscent of Crimson Glory's Midnight demented laughing towards the end of "Lost Reflection."
This may all feel like '80s Heavy Metal Bingo, but the best thing that can be said of Johnny Touch is that they do a reasonably good job of emulating the sound of these illustrious forebears. While the songs aren't bad, they aren't great either, with the exception of some wonderful guitar solos. This is quite a good effort from Johnny Touch, but Armored Saint, Lizzy Borden, Fates Warning and others did it much better years ago.