It is done – the Brotherhood of "The Metal Observer"'s convent has come to an end, the votes have been cast.
Enter to find out who survived the fire and emerged victorious!
Click on the band – album for the review link (if applicable). Click the cover art for music.
T H I R T Y
Cain's Offering
Stormcrow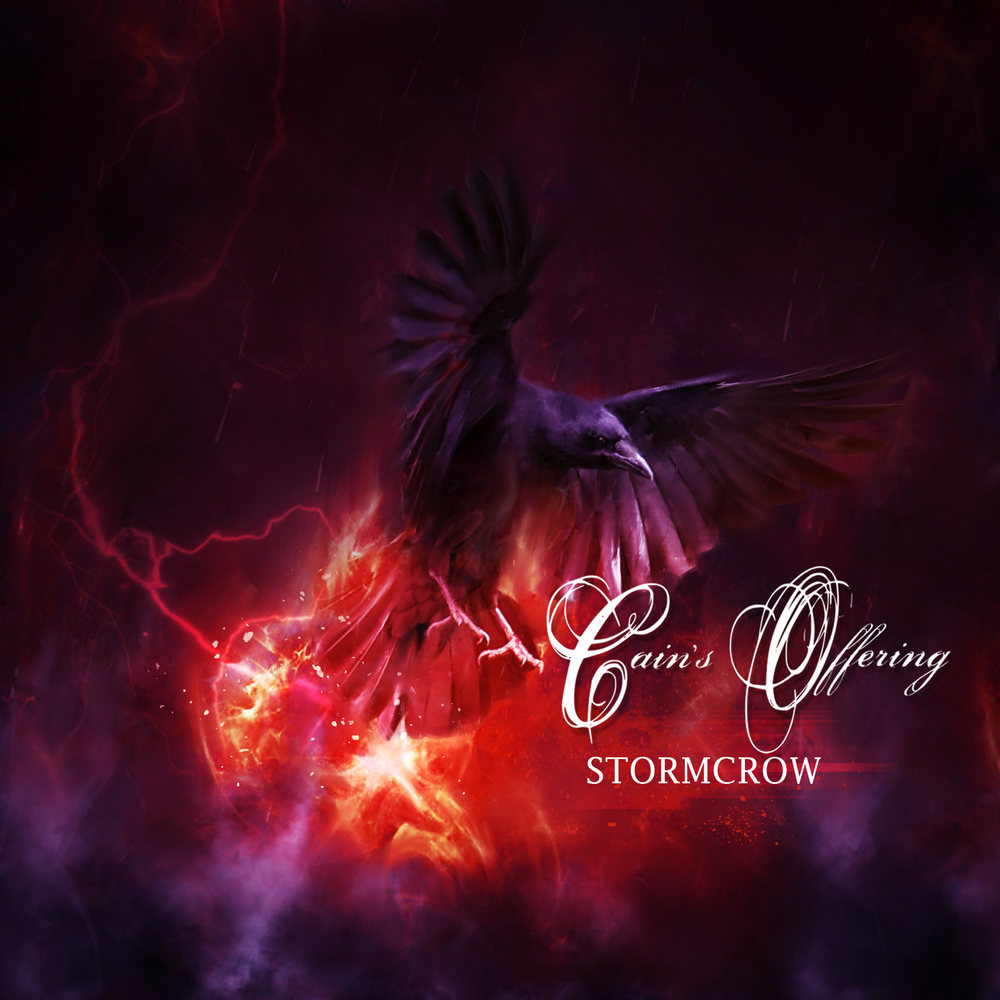 "Sonata Arctica plus Stratovarius equals Europower resurrected."
_______________________________________________
T W E N T Y – N I N E
Guardians of Time
Rage and Fire
"Putting the power back into power metal."
______________________________________________
T W E N T Y – E I G H T
Iron Maiden
The Book of Souls
"Maiden will be Maiden with their most dynamic effort since Brave New World."
______________________________________________
T W E N T Y – S E V E N
Witchsorrow
No Light, Only Fire
"A malevolent and crushing depiction of all that is polluting our way of life."
_______________________________________________
T W E N T Y – S I X
Chelsea Wolfe
Abyss
"Some of the heaviest folk you'll hear this year."
________________________________________________
T W E N T Y – F I V E
Sulphur Aeon
Gateway to the Antisphere
"Lovecraftian death metal of the highest order melds together brutality and melody into a maelstrom of darkness."
______________________________________________
T W E N T Y – F O U R
Abyssal
Antikatastaseis
"Taking blackened death doom and creating a free-flowing tour de force."
____________________________________________________
T W E N T Y – T H R E E
Soilwork
The Ride Majestic
"Embarking on one hell of a ride into the future."
________________________________________________
T W E N T Y – T W O
Acid King
Middle of Nowhere, Center of Everywhere
"Back after ten years, this is the definition of stoner doom metal."
________________________________________________
T W E N T Y – O N E
Stratovarius
Eternal
"Taking a slight step back into the past, Stratovarius make a step forward by re-injecting energy of old into their new sound."
_______________________________________________
T W E N T Y
Nechochwen
Heart of Akamon
"One of the most authentic folk/black metal hybrids these days, Nechochwen set new standards."
_________________________________________________
N I N E T E E N
Bell Witch
Four Phantoms
"Putting the 'fun' into funeral doom, Bell Witch have created a cathartic slab of crushing delight."
_______________________________________________
E I G H T E E N
Amorphis
Under the Red Cloud
"Further exploring their very own territory, Amorphis continue to expand their universe."
____________________________________________________
S E V E N T E E N
Leprous
The Congregation
"A glorious offering of truly progressive metal, pushing the envelope in every direction."
_________________________________________________
S I X T E E N
Judicator
At the Expense of Humanity
"Conquering cancer, one riff at a time!"
_________________________________________________
F I F T E E N
Rivers of Nihil
Monarchy
"Rivers of Nihil manage to inject progressiveness into the classic sound."
________________________________________________
F O U R T E E N
Jørn Lande & Trond Holter present
Dracula: Swing of Death
"An ambitious realization of Bram Stoker's famous novel with a Lande in top form."
___________________________________________________
T H I R T E E N
Kamelot
Haven
"Uniting the best of their last three albums, Kamelot's latest is their most mature in years."
__________________________________________________
T W E L V E
Powerwolf
Blessed & Possessed
"Still depicting the dark side of religion, Powerwolf continue to carve their own niche."
________________________________________________
E L E V E N
Year of the Goat
The Unspeakable
"Not one for the quick listen, Unspeakable will reward the patient listener."
_____________________________________________________
T E N
Cruciamentum
Charnel Passages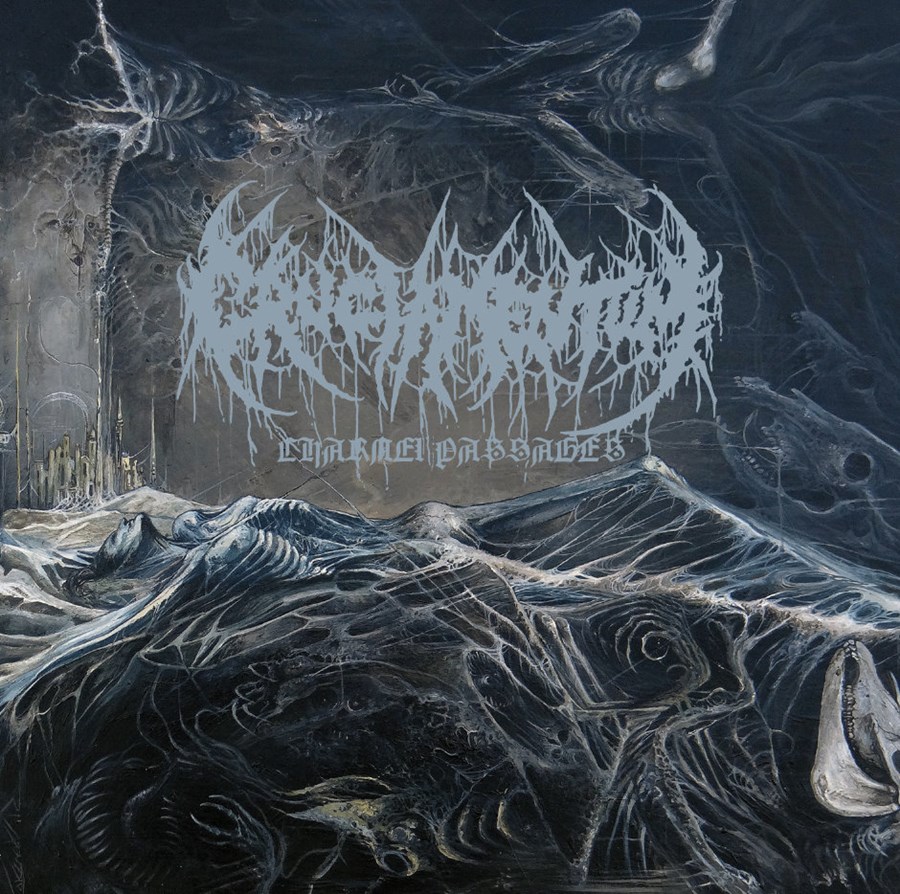 "A dynamic take on sonic destruction."
______________________________________________________
N I N E
Leviathan
Scar Sighted
"Suffocating in its atmosphere, Wrest's latest is a haunting affair
surely to leave its mark."
________________________________________________
E I G H T
Paradise Lost
The Plague Within
"Sounding their heaviest and most intense in years, Paradise Lost take their past and inject it into their future."
__________________________________________________
S E V E N
Clutch
Psychic Warfare
"Cementing their legacy with more tight interplay and diversity."
____________________________________________________
S I X
Enslaved
In Times
"'Business as usual,' but for Enslaved that still means pushing the envelope and outperforming the majority of their colleagues."
_____________________________________________________
F I V E
Orden Ogan
Ravenhead
"The student may finally have surpassed the master. Ravenhead continues Orden Ogan's uncanny quest for the throne of epic power metal."
_________________________________________________
F O U R
Cattle Decapitation
The Anthropocene Extinction
"Otherworldly and with rampant brutality no cattle will survive this merciless assault."
____________________________________________________
T H R E E
Obsequiae
Aria of Vernal Tombs
"Creating a dark flow between heaviness to atmosphere and back, Obsequiae have created a masterpiece of their genre."
________________________________________________________
T W O
Panopticon
Autumn Eternal
"Another chapter in Panopticon's unique and outstanding blend of black metal and Americana."
__________________________________________________
O N E
Mgła
Exercises in Futlity

"No frills black metal of the highest order, nihilism never sounded this good!"
__________________________________________________________